Frequently Asked Questions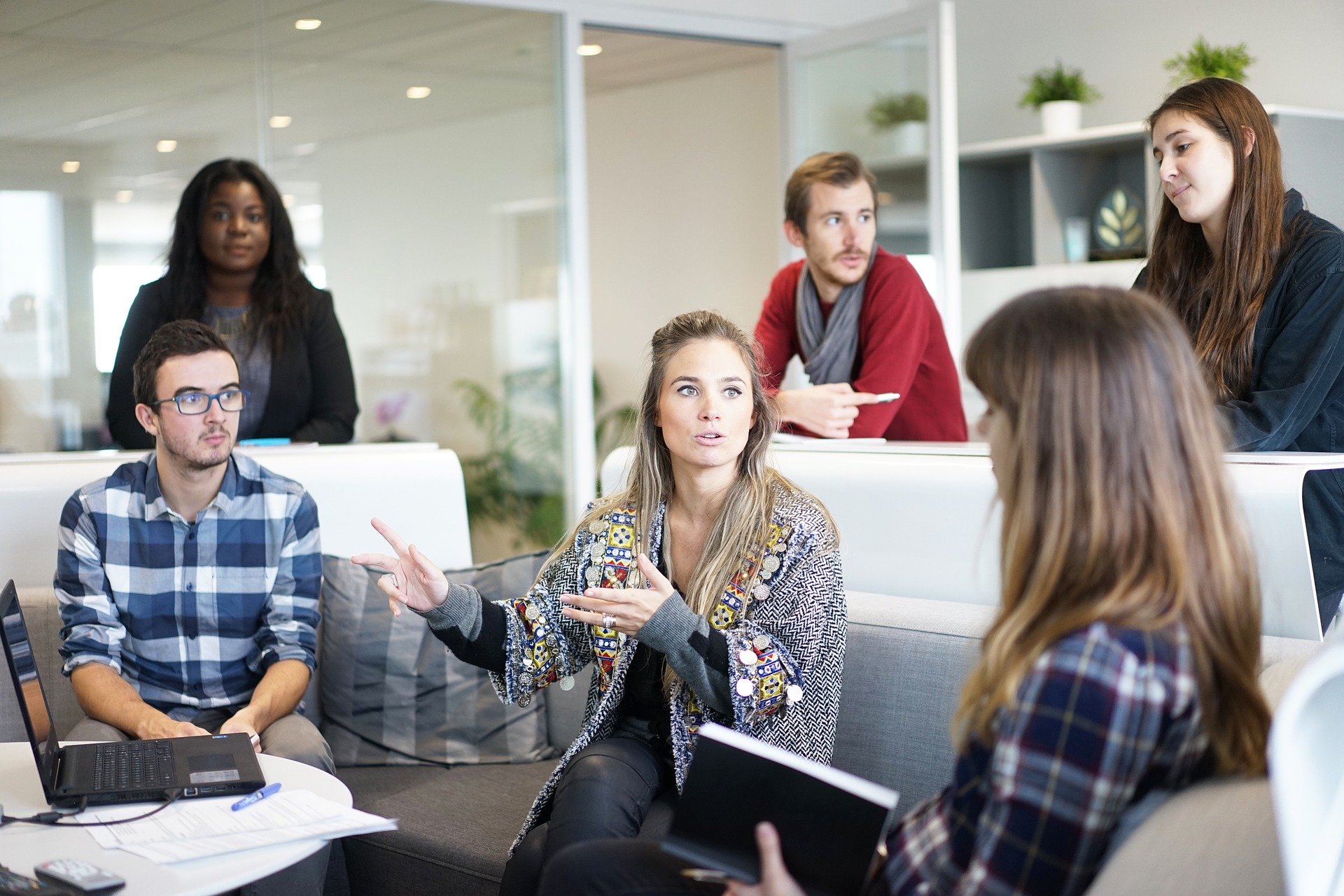 We receive questions every day regarding the use of medical infrared imaging (MIR). Most of these questions are generated by the vast amount of misinformation found on the internet. MIR is an incredible technology with a great deal of good to offer the health of every person. However, this misinformation can lead to the misuse of this lifesaving technology. As health care professionals we are extremely concerned about what we are hearing and seeing.
Education is the ultimate answer to this problem. With quality education, founded in research and following accepted standards and guidelines, the proper application of MIR benefits everyone. With quality instruction comes quality thermal imaging.
We hope that the following will help to dispel the misinformation we see on the internet and bring about an understanding of how this lifesaving technology may benefit you.
The following topics are covered below –
Choosing a Qualified Imaging Center
Thermal Imaging Interpretation
New Cutting-Edge Thermography Systems
Choosing A Qualified Imaging Center
Choosing a qualified office or imaging center should be as simple as performing an internet search for an office in your area, but unfortunately it isn't. There are many offices that have very poorly trained personnel using substandard imaging systems and doctors that are providing image interpretation without a proper education.
Just like any office or imaging center offering radiology services, a qualified thermography center should have certified technicians performing the imaging and a board certified thermologist providing the interpretation of the images. But are these "certified" technicians and "board certified" thermologists really well-educated and certified? This is the problem we are seeing. The caliber of the training of the technician and thermologist is of the utmost importance. I guess the best way to understand the current problems we encounter, and the solution to this problem, is to use an example that we can all understand.
I think that all of us could agree that Harvard University is a good example of a quality institution of higher learning. But how do we know this? Well, Harvard has a long history of providing an exceptional education through their well-educated faculty. And the students who graduate are a reflection of this level of education. The foundation of this level of quality education is lineage. The professor that is currently teaching was taught by a professor who also had this level of quality instruction and this professor also had ……… you get the point. Without a quality lineage of educators, you cannot produce a quality educated student.
Now it is up to you to ask the right questions when interviewing an office or imaging center providing thermography. Is the technician certified by an association or group that has a faculty that can trace their lineage? Does the technician provide imaging under recognized standards and guidelines? Has the thermologist providing their interpretations been board certified by a recognized group that can trace their lineage? Does the thermologist provide interpretation of breast thermograms using peer-reviewed and accepted guidelines – is each breast given a TH grading?
You will need to make the decision if the answer is no to any one of the above.
Yes, and without them the images would be useless. The standards and guidelines under which offices and imaging centers provide thermography have been in-place since the early 1980's. There are both pre-imaging protocols that patients must follow before coming in for imaging and there are also strict protocols under which the images are taken in the laboratory.
In order to prevent artifacts on the images, every patient must be provided with a list of pre-imaging instructions that must be strictly followed. The imaging room must also be designed properly and environmentally controlled within strict guidelines. The room itself should be draft free and relatively cool (68-73 degrees F) with no incandescent lighting, no heat or cooling sources near the patient, no windows without coverings, and environmentally held steady within 1 degree C during the entire time of the imaging study. In other words, you should be placed in a draft-free cool room that is very thermally stable. You will also need to spend 15 minutes acclimating to the room before imaging (nude from the waist up for breast imaging or with suitable underwear and a loose-fitting gown for body imaging). And lastly, the imaging system itself must meet minimum acceptable specifications for medical use and be registered with the FDA in order to provide thermography. Without these standards in place the images would be useless.
We find it sad that when providing a lifesaving service that some cannot put the patient first. Our policy is to always refer patients to the imaging center closest to them for their convenience. Using fallacious marketing practices that are designed to force patients into one's own office is truly unacceptable.  
There are established thermography imaging system standards that need to be met in order for an imaging center to provide thermography. These standards were drafted in the 1980's and have been recently validated and updated. Almost all quality modern infrared camera systems that are designed for medical use exceed the minimum standards for thermography. The most important issue here is the phrase "designed for medical use". Unfortunately, there are companies that claim that their imaging systems are "designed for medical use", but in reality they are far from it. There are quite a few technical aspects of infrared imaging that need to be met in order to accurately analyze the surface temperatures of the human body. Most infrared cameras are designed to meet the average needs for military uses, police surveillance, or industrial applications. The demands of a medical imaging system far exceed these applications.
The question then remains, are there infrared imaging systems that just meet standards and others that far exceed them? Yes, but the question is are these exceptional systems better? In 2003, Dr. William Amalu, DC, DABCT, FIACT (Board certified clinical thermologist and executive board member of the IACT and ITS) was asked by the board of the International Thermographic Society (ITS) to investigate the need for a change in the imaging system standards. In other words, based on the quality of the newer imaging systems will offices and imaging centers need to retire their older equipment and purchase state-of-the-art imagers? At this point we need to be careful with what we are defining as quality in an imaging system. We need to be comparing apples to apples. The older equipment we are talking about was the state-of-the-art at the time and met every imaging qualification needed for accurate assessments of human infrared emissions. The newer imaging systems also meet or exceeded these standards along with a significant improvement in image quality.
At the 2004 ITS symposium, Dr. Amalu presented his findings. He had gathered 100 patients totaling 200 image sets for analysis. Each of the patients had to have images taken on both 1980's imaging systems and modern thermal imagers for comparison. He used the current interpretation guidelines to analyze all of the images. Dr. Amalu was able to demonstrate that offices and imaging centers using the older imaging systems did not need to update their systems to the state-of-the-art. Now does this mean that we don't appreciate the significant improvements in image quality, ease of use, and reduced cost? No, of course we do. But to say to a patient that because your office has the latest and greatest that you are better than the office down the street is simply not true.
Now, we have just made a comparison between apples and apples – older quality MIR imaging systems designed for medical use versus newer systems also designed for medical use. However, the real problem is that we are currently dealing with apples and oranges. Some companies and offices claiming that their imaging system is better actually have equipment that does not meet the requirements for medical imaging. Both the office using the equipment and the public have no idea that the images being produced may be completely inaccurate and a health risk.
Here we come back to education. If an office or imaging center has a well-educated staff, you may rest assured that they will have a quality thermography system. Educational courses at this level have sufficiently covered both infrared physics and the design requirements needed when choosing an infrared imaging system meant for medical uses. As such, the imaging center will be adhering to established standards and guidelines. The current problem is that some health care offices and imaging centers are not sending their staff for proper training before they purchase an imaging system. Without the knowledge gained in a quality course there is no way an office or imaging center will be able to know the difference between a real infrared imaging system or a costly substandard camera.
Thermal Imaging Interpretation
New Cutting-Edge Thermography Systems
From time-to-time we see new thermography systems that make claims to significant superiority to the current imaging systems. What we find is that these systems are usually using methodologies that are untested and/or ignore the laws of thermodynamics. One of the most misleading of these "new" infrared imaging technologies is the claim of being able to look deep into the body. For a more detailed explanation, please see the first topic in the Thermography Myths section below.
Another problem we seeing is the use of imaging equipment in a manner that either introduces thermal artifacts or temperature measurement errors. This alone causes inaccurate data collection and interpretation errors. Another cause of errors comes in the form of unproven software interpretation programs that are used without a board certified thermologist interpreting the images. There is no place in healthcare where a machine provides an interpretation of a medical imaging procedure without a board certified radiologist or thermologist reading the images and signing the report (see previous topic above). Software programs such as ImageChecker (e.g. use in mammography) are used to assist the radiologist, but are not used alone.
The current infrared imaging system standards and interpretation guidelines have been established for over 34 years. These equipment and interpretation standards and guidelines have been continually monitored and updated by experts in this field through major associations worldwide. We are currently using the state-of-the-art in infrared imaging systems and interpretation methodologies. This involves infrared imaging systems that can withstand the scrutiny of the finest engineers in infrared sciences and the interpretation expertise from highly educated board certified thermologists.
The sophistication of an infrared imaging system has nothing to do with human physiology. All patients must undergo 15 minutes of acclimation in an environmentally controlled room. 
It doesn't matter what type of imaging system you have, if you have been driving with your arm out the window and the AC blowing on the other side of your face you cannot be suddenly placed in front of a heat sensing camera to take images. When going from a hot environment to a cool one, and vice versa, the body needs to become attuned to the environment in order to express accurate thermal information. Clothing will also leave marks on the surface of the body (thermal artifacts) that have to be removed before imaging can take place. 
You could have the most accurate and sensitive thermometer in the world, drink a hot cup of coffee and stick the thermometer in your mouth. Do you think that you would get an accurate representation of temperature?